FAQ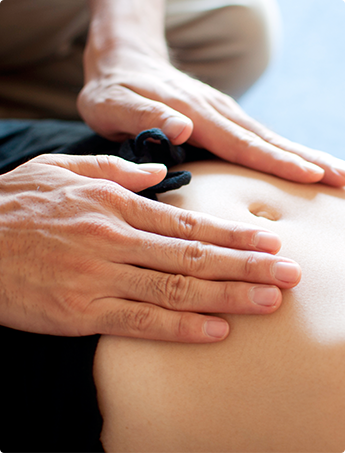 Q. What should I wear?

Relaxing clothes are fine. You can change your clothes in our dressing room. We don't prepared patients clothes. Please bring your own

Q. How long does it take?

First time visit 90min. Second time about 30min. to 60min.

Q. Revealing?

A. Not so much. Patients wear clothes.

Q. Painful therapy?

Our therapy is soft and sensitivity.I don't like to get hurts and painful.

Q. How often should I get therapy?

After first time visit we recommend you to come to therapy in a week. Because first time visit based on evaluate the effect of therapy and also estimate prognosis.

Q. Parking space?

We don't have parking space.